All too often, we get caught up in life; business and personal. I sure have! If I'm not careful, I begin to focus on all that is feeling uncomfortable; concern for loved ones and the fear of up-leveling. These days, it's easy for some to get caught up in what's going on in our community, country and the world.
The last 6 months have been really hard for me, in my business and personal life!
What I have realized is that my natural tendency is to hold it all in; pretend that all is well. To look on the bright side, quite often without dealing with the emotion.
It affected me professionally and physically.
What was different this time? I reached out and asked a trusted mentor what I should do. Her answer … "You're holding everything in and you have to release it; let it go."
So you're probably wondering, how does this tie in with your business, and why am I writing about this today.
So much of this stuff that we do; or experience, we keep bottled up inside of us.
We think we have to do it all alone

We don't ask questions

We don't let ourselves experience what needs to be experienced, so that we can learn and move forward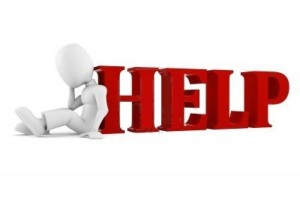 Sometimes you have to just let go and ask for the help you need. Feel the emotion that you're meant to feel … and then move on. Make room for joy in your life.
I've learned a lot this past winter; one of the most important is that it's not selfish to be me; to appreciate and make time for me.
It's been a good time to reflect and learn as I appreciate this bumpy journey with all of its life lessons and experiences.
Here's what I know for sure:
When I can recognize what I need

Can ask for it or ask for help to achieve it

Without judgement of myself or others, and…

Move past the fear (no matter how small the step forward)
That's when I can truly be of value and service to others in the world.
So I ask you, where are you holding it all in? What are you struggling with or afraid to ask for help with?
I value your comments below or I personally invite you to connect with me and share.
Save