Connections to Cash
5 Simple Strategiesfor Maximizing the Return on Your Networking
Get Going
Considering making the leap from employee to entrepreneur?
Camilla Bignell empowers individuals to make the transition from employee to entrepreneur along with the support and strategies necessary to make it happen with less stress and greater ease.
This 1:1 coaching program ideal for those seeking:
Professional and experienced insight to help weigh the pro's and con's before you make the jump.
A timeline and step-by-step direction and prioritization of everything, and everyone, you need to get your new business up and running.
Help to create a solid foundation to build your business on.
Ideas on what to implement and how to start servicing clients while still working your current job.
How to utilize a virtual team in order to make the transition smoother.
Insight to consider different options in order to have cash-flow during your transition.
Emotional support and 'cheerleading' through each step of your transition.
Schedule Your ComplimentaryGet Going Strategy Session.
Schedule Now
Get Growing
Prevent Problems + Promote Growth
Camilla Bignell empowers entrepreneurs to leverage relationships as part of their growth strategyand helps create the structure necessary to support that growth.
This 1:1 coaching program is ideal for established businesses looking to:
Build and maintain long-term profitable relationships with partners, employees, vendors, clients and prospects.
Maximize operational efficiencies in order to focus on the core business, make the most of resources, and service clients at an optimal level.
Implement processes and train employees to adapt in order to harness the power of relationships.
Develop leadership style including: Prioritization of tasks, delegation, conflict prevention, and communication techniques necessary to maximize team performance and maintain a pleasurable working environment.
Schedule Your ComplimentaryGet Growing Strategy Session.
Schedule Now
About
Being an entrepreneur and managing your own business doesn't have to be hard. When you have a solid foundation in place and the right mix of people, your business will grow with greater ease and profitability.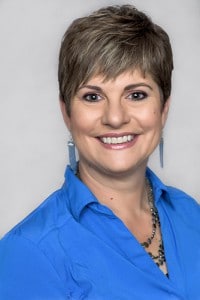 Hi, my name is Camilla Bignell and I am here to help entrepreneurs and small business owners create a support system in business that empowers you to experience your strengths and make a difference by doing work that fulfills and sustains you.
AND I like to have fun at the same time!
I guide my clients through the implementation process of setting up, and scaling, an efficiently and effectively run business so that they have less stress and more free time to do what matters. The best part is, I make it simple for them by breaking it down into easy-to-execute strategies, which provides peace-of-mind.
I have 25 years of management experience, 17 of which was in our family business. Managing a team of 10 employees (including my siblings), 30 clients and a 40,000 sq. ft. warehouse was no easy task. It took a lot of hard work, team building, resourcefulness and collaboration to take it to a 7-figure business in that first 5 years.
Prior to that, I managed a multi-million dollar corporate account and got my feet wet managing a production team of over 25. I have had the privilege to learn from many industries including: logistics, fulfillment, real estate, retail and most recently in coaching and online business management.
My experience, skills and passion enable my clients to experience joy through collaborative leadership with:
More focus
Solid teams
Improved bottom line
I provide business management and coaching services internationally, specifically in regards to growth, team and operations. I love to get involved in my community through a few volunteer, women's and business organizations.
"I envision a supportive world that embraces diversity,where we all have an invested interest in the empowerment of every human being."
-Camilla Bignell